Maja Bajevic
---
Biography
Maja Bajevic was born in 1967 in Sarajevo (ex-Yugoslavia) and became French in November 2003. She lives and works in Paris. Bajevic bases her work with a poetic and subtle review of socio-historic fractures that involve awareness of the spectator, who becomes an agent to the artpiece.  In her work, Bajevic analyses the relationship between violence, power, identity construction, reflects on the impact that political and social conflicts have on daily life, and considers the need (as well as the difficulty) to put oneself in another shoes.  These reflections, when taken together, always entail the active involvement of the viewer.  Bajevic began to be internationally known with her project Women at Work (1991-2001), a series of performance pieces that included the participation of five women refugees from the massacre at Srebrenica.

Selected international exhibitions include Power, Governance, Labor at Migros Museum (Switzerland) in 2017, All the World Futures, 56th Venice Biennial, (Italy) in 2015, We are the last ones of yesterday, but the first ones of tomorrow at Galerie Michel Rein (Paris) in 2014, To be continued at The James Center (New York) in 2012, Continuarà at Museo Reina Sofia (Madrid, Spain) in 2011, Import-Export at Kunsthaus Glarus (Switzerland) in 2010, Elles@centrepompidou at Centre George Pompidou (Paris) in 2010, Airs de Paris at Centre Georges Pompidou (Paris) and Documenta 12 (Kassel) in 2007, Home Again  at National Gallery of Bosnia & Herzegovina in 2006, Stockholm revisited with a haiku at Moderna Museet (Stockholm, Sweden) in 2005, Step by step at PS1 (New York) in 2004.
---
Gallery exhibitions
---
Press
...
No more pages to load
---
Publications
Maja Bajevic: Power Governance Labor
Publisher: Raphael Gygax and Heike Munder.
2017

Maja Bajevic
Publisher:
2008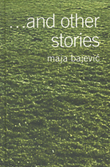 ...and other stories
Publisher:
2002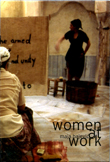 women at work
Publisher:
2002