April 29th - May 28th, 2022
Michel Rein, Brussels
---
Installation views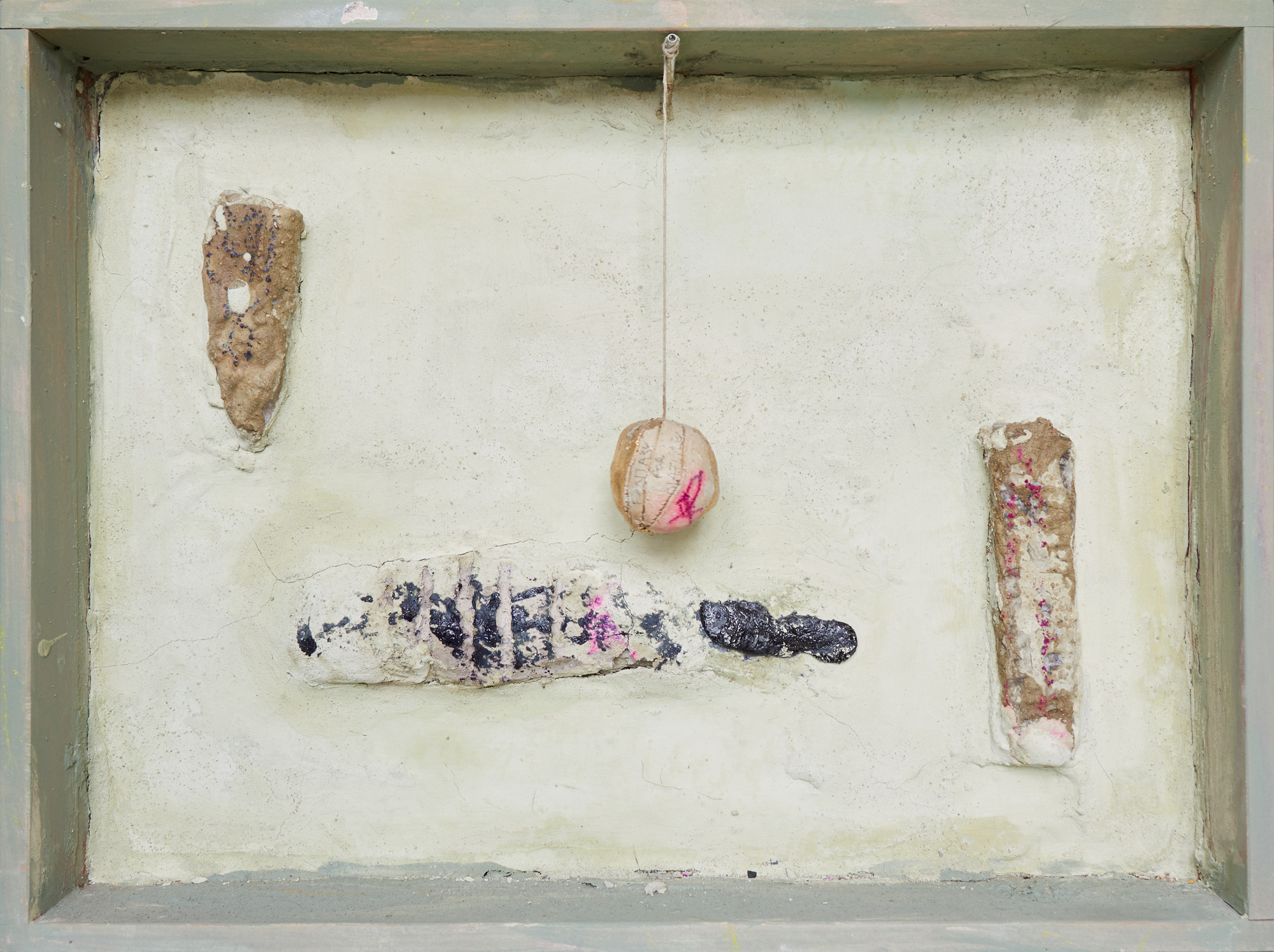 ---
About
Michel Rein Gallery is pleased to present Michele Ciacciofera third solo exhibition after : Time in territories of life (2020) and The Library of encoded time (2019).

His first solo exhibition in Belgium is entitled "Step into Life of Maybe", which refers to a possible world, the life of the "maybe" or the "can be", a world other than the one we are confronted with or even subjected to. The works draw this alternative, between the animal world, the environment in the broad sense and the human world, without distinction between the parts, beyond the nature-culture separation, but rather in a hybridity without hierarchy, where man can become the carer.

The figure of the open eye appears in many of the works, as a critical awareness beyond the ordinary gaze. The theme of cosmic harmony, which has been at the centre of human concerns since the beginning of mankind and has been weakened over the course of time, is central to several of the works, in reference to a current revival of sensitivity to this quest, which is sometimes salutary, sometimes regressive and ineffective.
The works thus create a universe that aims to link certain moments of the past to the future, in an attempt at salvation, without being locked into a single approach or dimension, whether individual, social or political. The works chosen for this exhibition resonate with each other, stemming from a reflection on the possibility of rebelling against the erosion of the present world in order to lead it towards another path that takes into consideration all the components of life.

Italian artist born in 1969 in Nuoro, of Sicilian and Sardinian origin, living in Paris for the last ten years, Michele Ciacciofera grew up and studied political sciences, anthropology and sociology in Palermo.
His work, rooted in both the human and natural world, unfolds through the use of numerous media, from sculpture and painting to drawing, ceramics and glass, sound and even stage design for the theatre. From a creative process based on an anthropological approach, rooted in the Mediterranean context, he explores various themes, such as collective memory, revisited myths and contemporary political reality, with constant attention to the material and a concern for current issues linked to the reconfiguration of social, economic and environmental balances.
His work was recently exhibited in a major exhibition at the Musée de Rochechouart, accompanied by a monograph published by Zamân Books which looks back at his major works produced for the Venice Biennale or Documenta in 2017 as well as his work over the last ten years.
---