June 3rd - July 24th, 2021
Michel Rein, Paris /1st floor
---
Installation views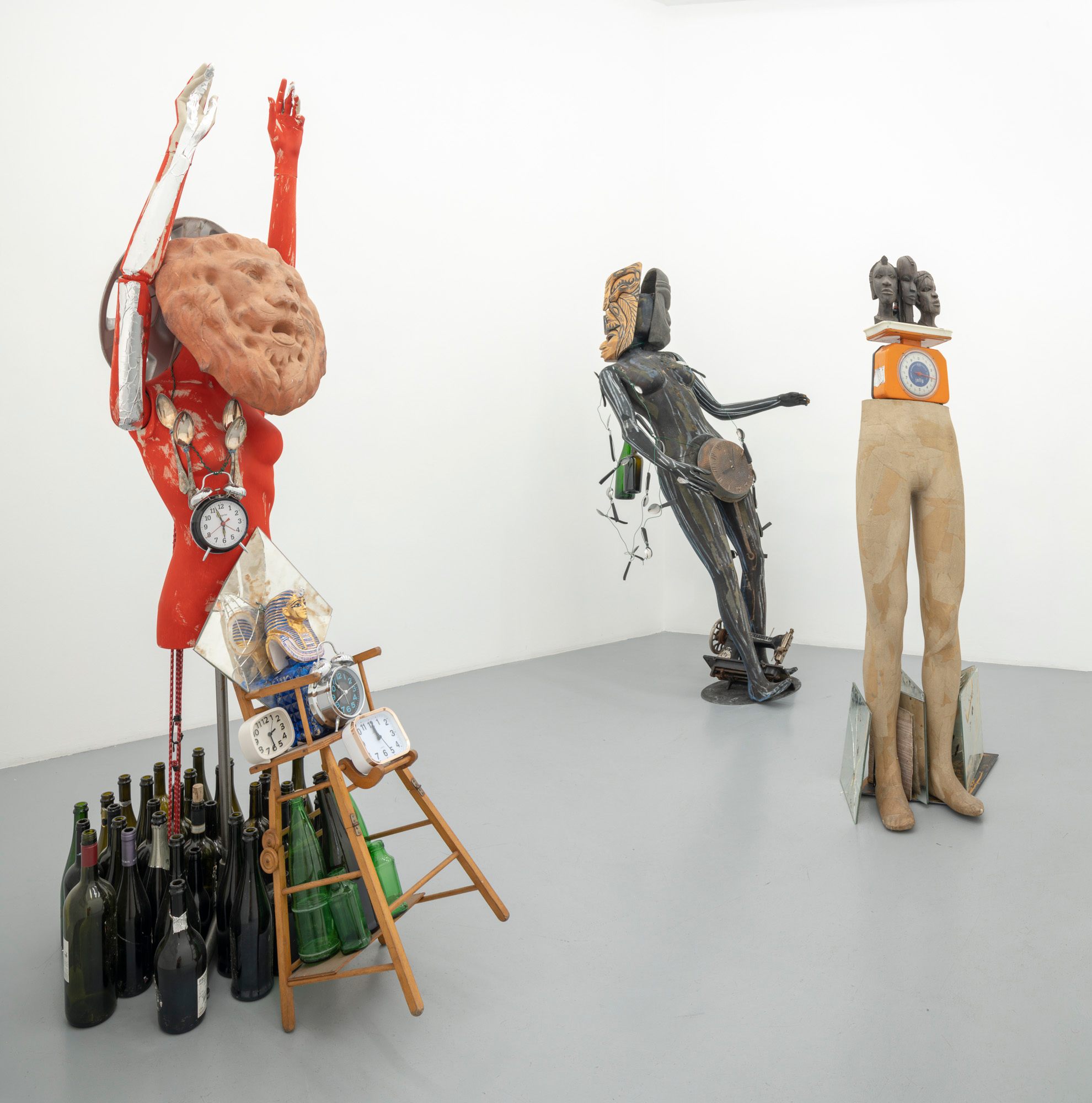 ---
About
Michel Rein Gallery is pleased to present Abigail DeVille's fourth solo exhibition, following Invisible Men: Beyond the Veil (2013), America (2015), and Chaos or Community? (2017, Brussels).

Abigail DeVille's work focuses on the cosmologies of marginalized people and places. Her works, installations and environments are marked by a multitude of historical and cultural references representing the complexity of racial identity in the United States.
As witness to her time, Abigail DeVille is a bearer of stories through the bringing to light of testimonies, memories of survival: her own and those of all the unknown Americans who have been cast to the margins of misery and isolation.

Through her travels and encounters, Abigail DeVille collects, accumulates and gives life to our waste to deliver a scathing and uncompromising image of a society that refuses to face all forms of violence and discrimination that it engenders and perpetuates.

The exhibition presents the works that the artist realised during a residence of several months at the American Academy in Rome in 2017-2018. Mannequins, dressed with African masks, covered with wire, fragments of mirrors and waste, carry within them the images of great historical figures Malcolm X and Martin Luther King. Her sculptures, made up of series of objects fused together, immerse the viewer in a universe where oppression, discrimination and racial violence are exposed without concession for all to see.

Abigail DeVille pays homage to America and to those who created it - from pre-Columbian cultures to slaves of African origin, via French overseas colonies through to invisible minorities of today. And in order to build, one must destroy; recover and change abandoned objects surrounding us in order to see them in a new light.
---