September 4th - October 2nd, 2004
Michel Rein, Paris
---
Installation views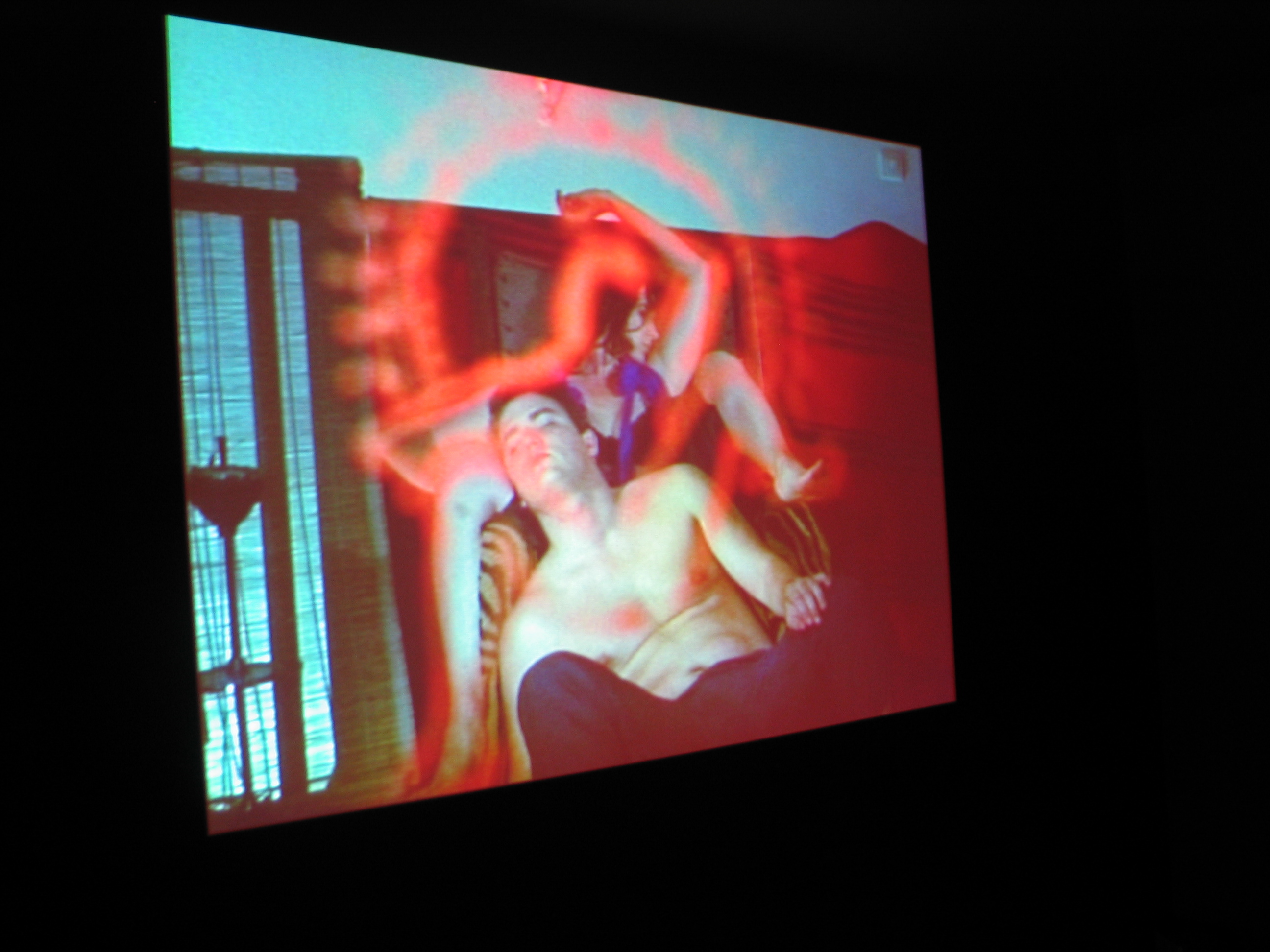 ---
About
Jean-Charles Hue's video work conjures up the Hispanic world and the Gypsies through diverse genres. Ranging from portraits of strange characters (Emilio, 2000) to poetical, disturbing reminiscences (La flor al culo, 2000; Parabellum Girl, 2003; Sunny Boy, 2003) and to documentary films (Quoi de neuf docteur, 2003), his works are full of erotic heat and latent violence.

Jean-Charles Hue's first solo show at Galerie Michel Rein will consist of two video-projections and one installation.
The first projection will present four of his most recent films (from 2003): Sunny Boy, Parabellum Girl, Quoi de neuf docteur and Perdonami Mama.
An installation on the floor of the gallery will form a link between the two projections.
La BM du Seigneur (2004) will be shown in a separate projection room, transporting the spectator into the uncanny universe of a Gypsy community, among Evangelist preachers and large cars.
Jean-Charles Hue was born in 1968. He lives and works in Paris. He graduated from Ecole d'Arts de Cergy-Pontoise. He won the Mulhouse 002 prize and was nominated for the Prix Gilles Dusein in 2003.