The photographic works of the 70's
Allan Sekula
October 23rd - November 22nd, 2014
Michel Rein, Paris /1st floor
---
Installation views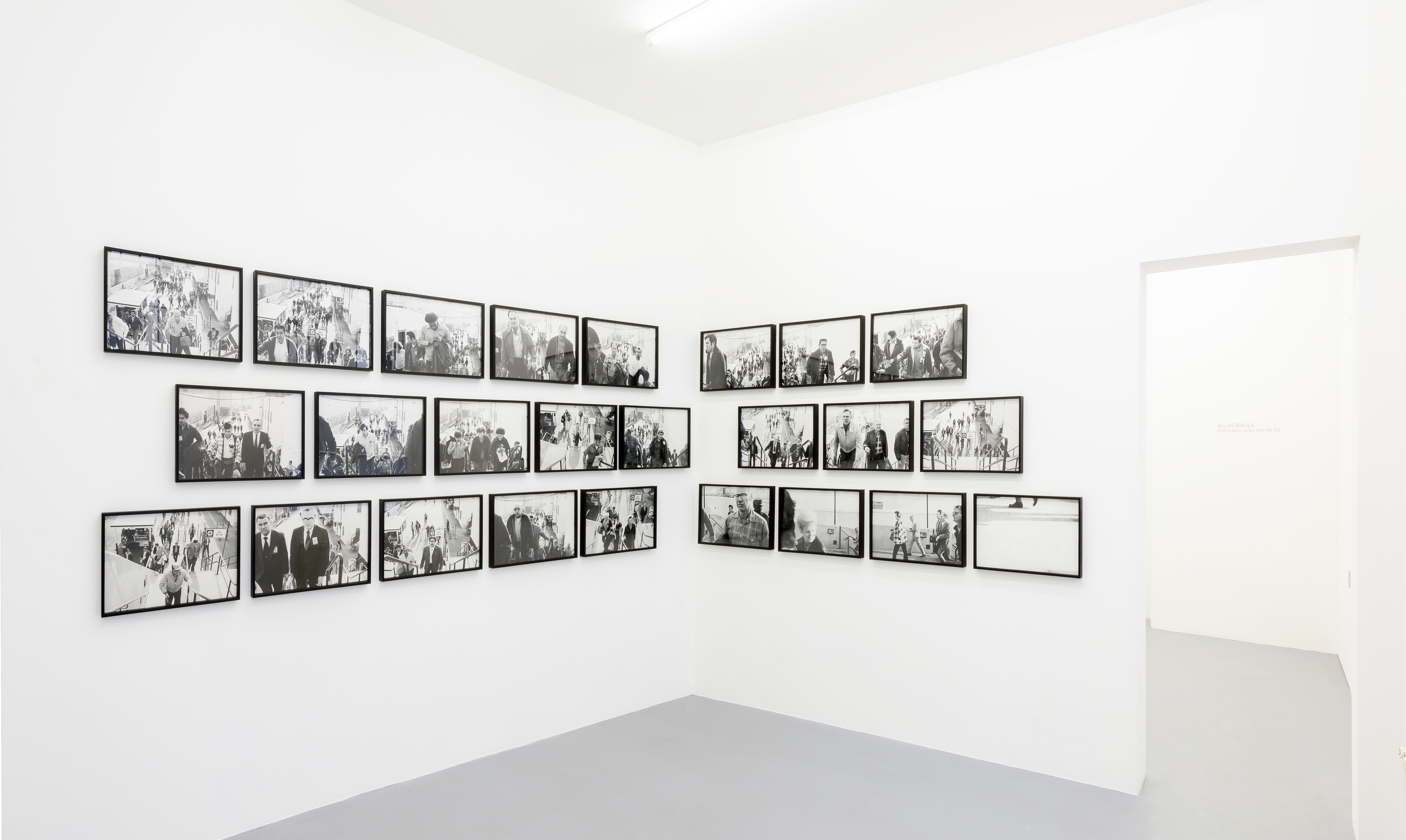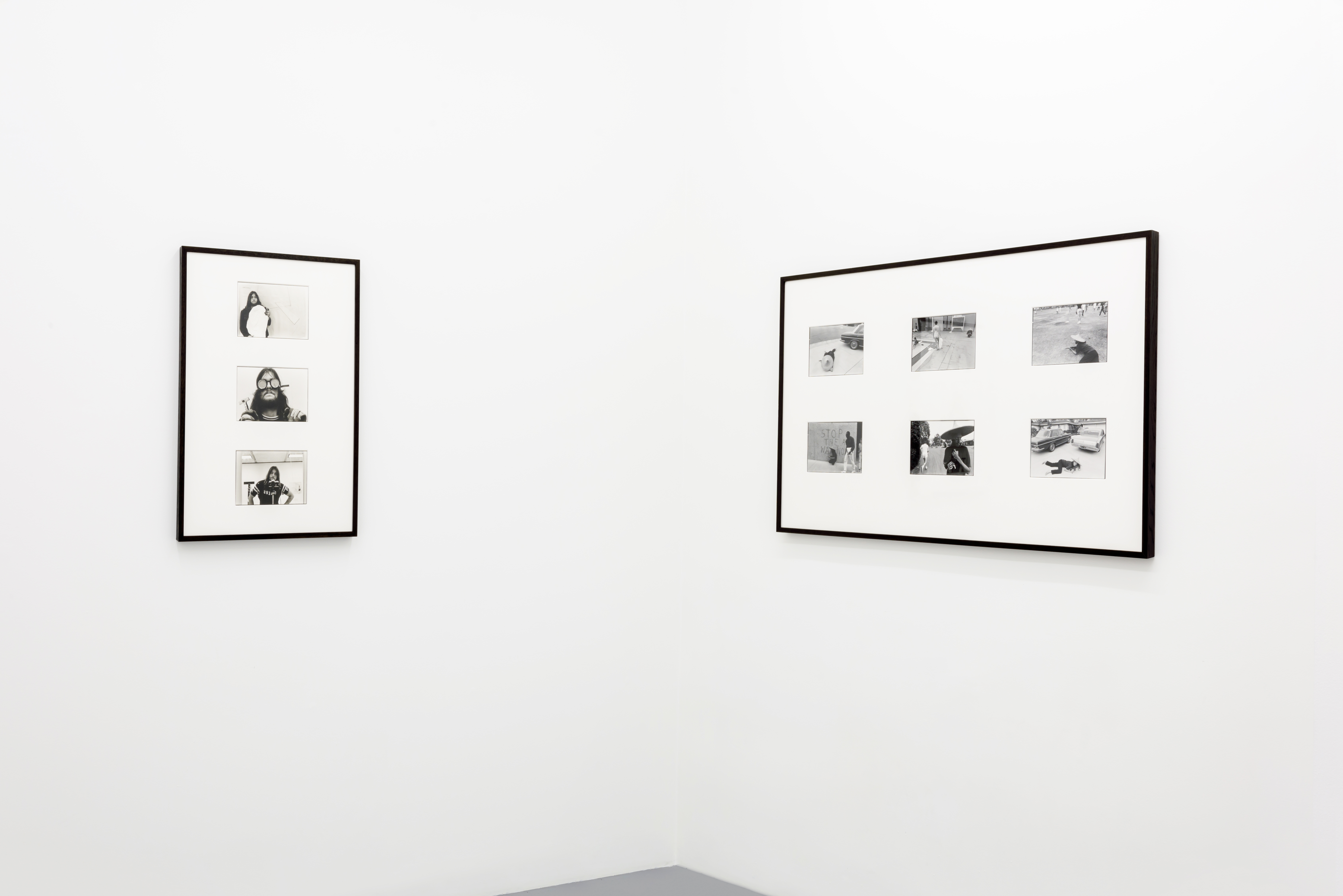 ---
About
Galerie Michel Rein is proud to present the 6th solo exhibition of Allan Sekula (1951-2013).
Leïla Simon: How did you discover Allan Sekula's work?
Michel Rein: It was in 1995, on Frédéric Migayrou's recommendation, I went to visit an exhibition organised by Marie-Thérèse Champesme at the Galerie de l'ancienne poste in Calais. Fish Story was displayed there, a collection of over a hundred photographs and 2 slideshow projections that were also later displayed at the Documenta XI by Okuwui Enwezor in 20021.

L. S.: What caught your eye, what was it in these photographs that aroused your interest?
M.R.: I immediately felt a straightforward sympathy towards the people and the situations that had been photographed. With Fish Story (1989/1995), Allan Sekula had chosen to explore a space to which the media turned a blind eye at the time: the world at sea and foremost the men who form it and give it its role in the globalised economy.
Sekula's work corresponded to what I seek out in art, a deep humanity, a dimension which is both poetic and political. From the 70's onwards, he questioned political, economic and social conditions of capitalism by associating photographs, texts, films and performances.
L.S.: How did you meet Allan Sekula?
M.R.: A few days after my trip to Calais I decided to contact him. At the time we communicated by fax. To my surprise, in return he asked me to come and visit him in a little town in Illinois during one of his exhibitions at the university gallery. As a start-up gallery owner in Tours, I didn't hesitate. After two airplane flights, I was a little worried – would he be at the meeting? – We landed in a tiny airport. He was waiting for me. We went to talk over coffee. I told him who we were and how much I had liked the exhibition at Calais. Allan had never worked with a gallery before. I offered him an exhibition. Throughout the whole meeting he was eyeing me up suspiciously. To my surprise he accepted my offer straight away.
Our first exhibition2, Dead Letter Office (the dead letter office, dear to Bartleby) was held in our gallery in Tours in 1998, linked in with an artistic residence at the Atelier Calder in Saché.
L.S.: How would you describe your relationship with Allan Sekula?
M.R.: The ideal relationship between an artist and his gallery. A relationship built up over time and throughout the projects in which we accompanied Allan: exhibitions, publications and acquisitions of important public collections: Centre Pompidou, FNAC, MACBA, Generali Foundation, Winterthur Foto Museum, Zacheta National Gallery… and also many private collections. I have always felt very close to Allan and to his wife Sally. We have spent marvellous moments together in Paris, at their home in Los Angeles, and wherever else his projects have led us.

L.S.: Why did you want to display photographs from the 70's for this exhibition?
M.R.: In France, Allan Sekula is often associated with his photos of the world at sea. However he has also dealt with the representation of work in the private sphere, the war in Vietnam… It also pleased me to show the critical side and, in my opinion, very amusing works such as Two, three, many…(terrorism) (1972) or his self portrait in triptych Selfportrait as Sculptor / Painter /Photographer (1972). Two new works in France and even one, which was previously unseen: Two, three, many… (terrorism).
The collection Untitled, Slide Sequence (1972/2011) was created in a totally improvised manner in front of the General Dynamics factory. Allan Sekula had photographed the workers as they left work, capturing the intermediary moment between the day at work and the return to intimate, domestic life. That factory produced military equipment (during the Vietnam War) and the security guards quickly intercepted. He managed to get away, saving the film roll.
We are very lucky to be able to display these exceptional works and I thank Sally for having such trust in us.

L.S.: Why did you choose to display Allan Sekula's photographs at the same time as work created over recent years by American artists from younger generations? 3
M.R.: Simply because the works of these young artists are harmonious with that of Allan Sekula. In particular, the works of Matthew Buckingham and Hank Willis Thomas deal differently with the link between private and public, between the personal story and collective life, between individual political combat and investment in city life.
One must also bear in mind that Allan Sekula's texts played an important role in English-speaking theories on photography and that New York still boasts a major contemporary art scene.

Thanks: Sally Stein, Ali Akay, Jürgen Bock, Marie Muracciole, Jérôme Saint-Loubert Bié, Ina Steiner, Hilde Van Gelder.
---
1A Fish Story chapter is currently on display in the new collections of the Musée National d'Art Moderne in the Centre Pompidou, Paris.
2 Followed byTITANIC's wake, Michel Rein, Paris, 2011, Allan Sekula, Michel Rein, Paris, 2008, Polonia and..., Michel Rein, Paris, 2011, Californian Sequences,
Michel Rein, Paris, 2012
3Matthew Buckingham, Lisa Oppenheim and Hank Willis Thomas, Americans in New York 3 (organized by Ami Barak)