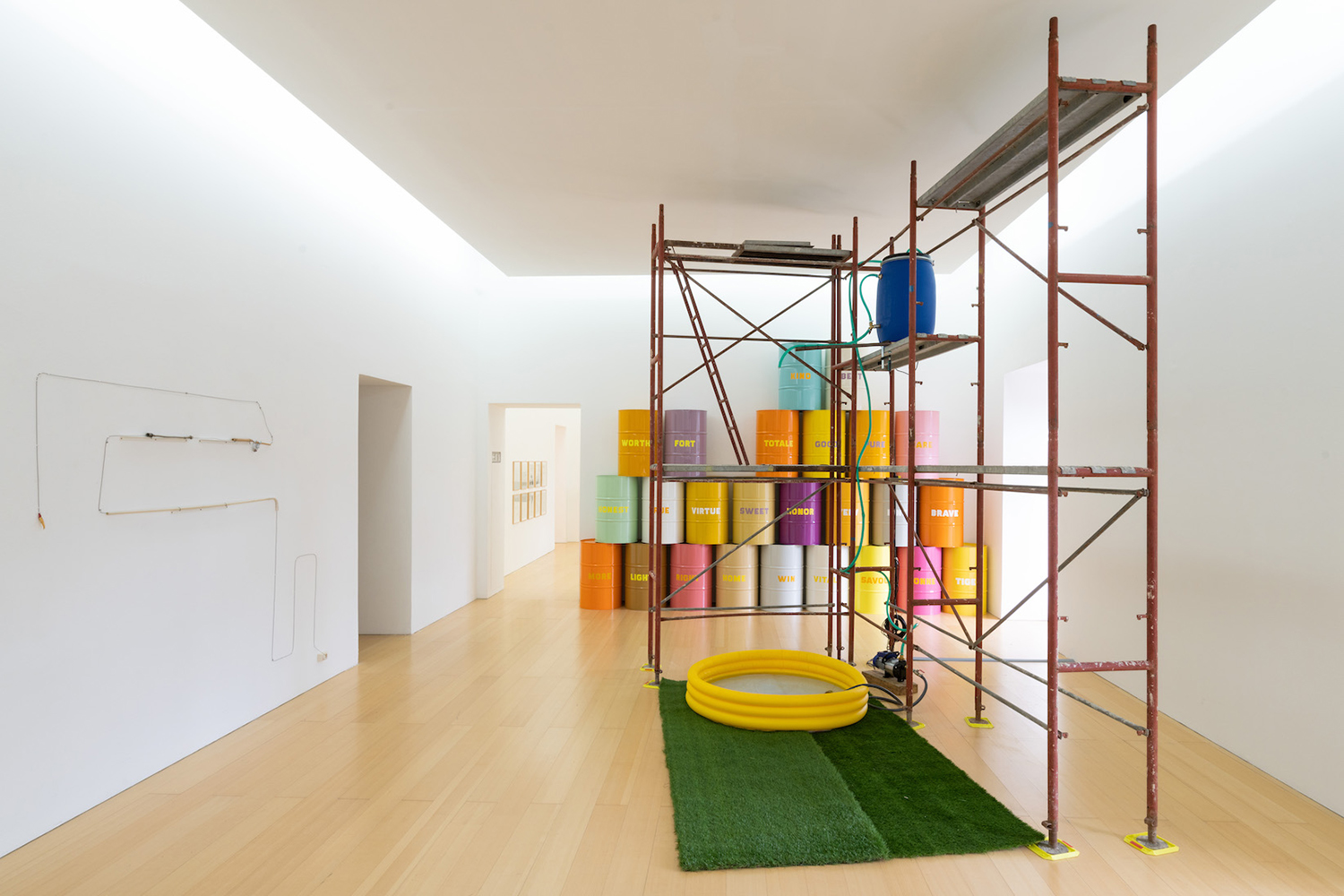 MUSEUM EXHIBITION
Jimmie Durham: humanity is not a completed project
Museo Madre, Naples
Dec. 23, 2022 - Apr. 10, 2023
Curated by Kathryn Weir, this first retrospective exhibition at the Museo Madre in Italy features over 150 works, some never previously exhibited.

It creates links across time periods within thematic sequences, combining elements of chronology with a narrative approach and including references to the artist's experiments with spatial strategies in key historical exhibitions.

Cette première exposition rétrospective au Museo Madre en Italie présente plus de 150 œuvres, dont certaines n'ont jamais été exposées auparavant.

Elle crée des liens entre les périodes au sein de séquences thématiques, combinant des éléments de chronologie avec une approche narrative et incluant des références aux expériences de l'artiste avec des stratégies spatiales dans des expositions historiques clés.