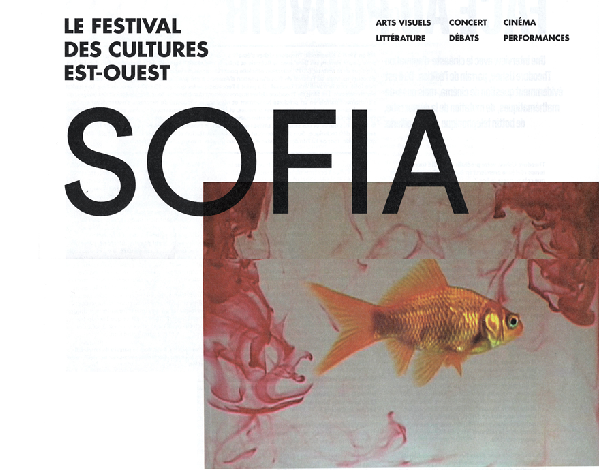 ART FAIR
Galerie Vellutini, Paris, 75006
Nov. 24 - Nov. 29, 2021
Each year, «A Weekend in the East» honours a city in Central or Eastern Europe and organises a plethora of cultural events to offer visitors the opportunity to discover a new culture and create a bridge between East and West.

Bulgaria is in the spotlight this year, inviting the city of Sofia to take its place in Paris. Among the guests, we find Stefan Nikolaev - from Galerie Michel Rein - , an artist of Bulgarian origin. Nevertheless, this artist is charged with a double identity, since his artistic approach draws as much from this Bulgarian memory as it does formally from Western codes.  

 He exhibits a video installation at the Galerie Vellutini where he presents Minouk, the painter fish, 1994 / 2003, a production dating from his student years at the Beaux-Arts in Paris.
    The artist positions us in front of a goldfish swimming peacefully in its jar, until the appearance of a few drops of red pigments that gradually become embedded in this image. As our protagonist moves, the colour invades the pictorial space until the goldfish is erased and a monochrome is created.
    This hypnotic show features a fish that becomes a painter and raises perpetual questions about the nature of creation and gesture, among others.