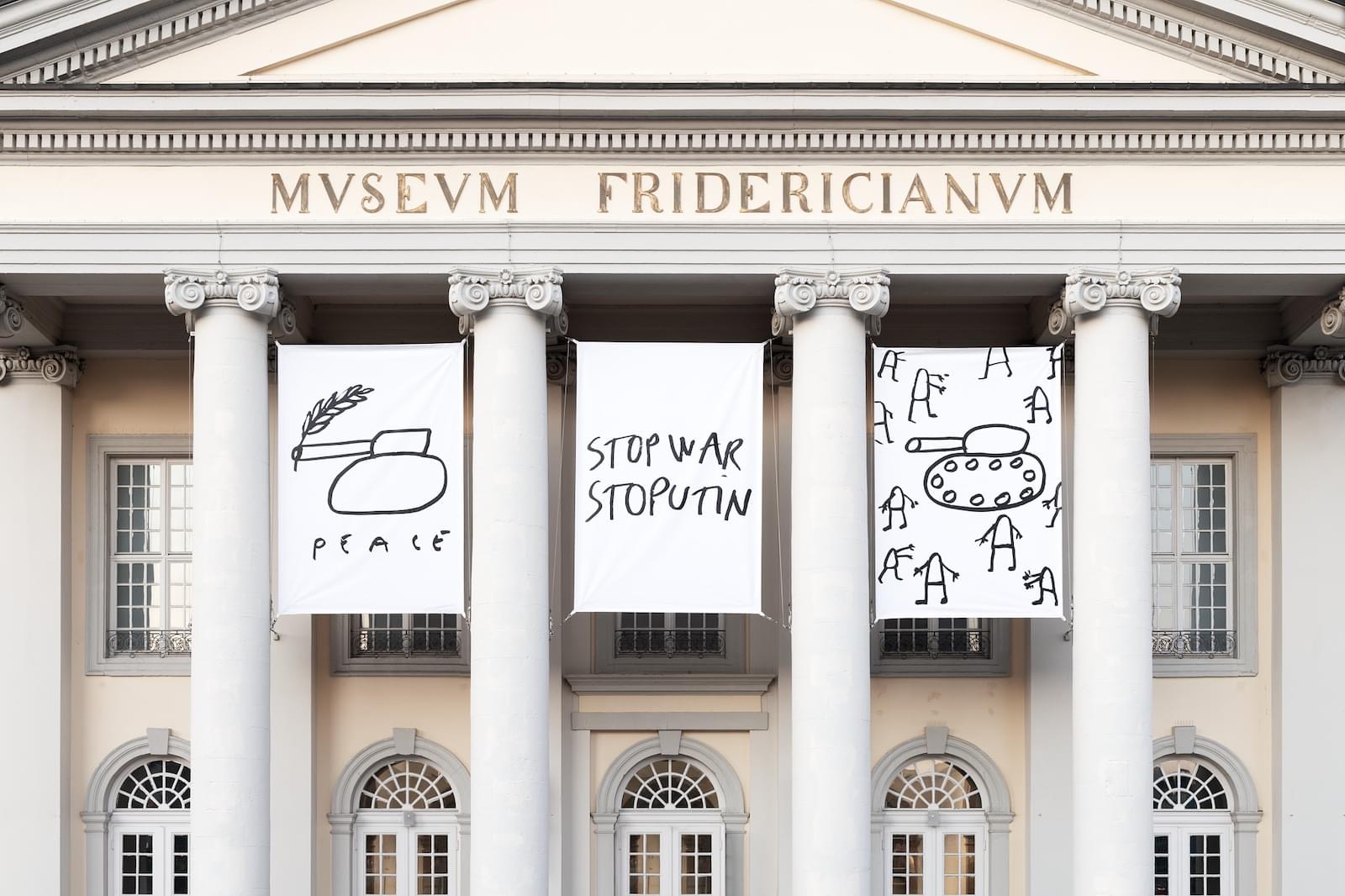 MUSEUM EXHIBITION
(d)OCUMENTA 15 with Jimmie Durham & Dan Perjovschi
Kassel, Germany
Jun. 18 - Sep. 25, 2022
Jimmie Durham and Dan Perjovschi are part of (d)OCUMENTA 15
ruangrupa is the Artistic Direction of the fifteenth edition of documenta. The Jakarta-based artists' collective has built the foundation of their documenta fifteen on the core values and ideas of lumbung (Indonesian term for a communal rice barn). lumbung as an artistic and economic model is rooted in principles such as collectivity, communal resource sharing, and equal allocation, and is embodied in all parts of the collaboration and the exhibition.


Jimmie Durham et Dan Perjovschi sont invités à la (d)OCUMENTA 15
La direction artistique de la quinzième édition de la documenta est assurée par ruangrupa. Le collectif d'artistes basé à Jakarta a construit les fondations de sa quinzième Documenta sur les valeurs et les idées fondamentales du lumbung (terme indonésien désignant une grange à riz communale). Le lumbung, en tant que modèle artistique et économique, est ancré dans des principes tels que la collectivité, le partage des ressources et l'allocation égale.