Dan Perjovschi
Biography
Click here to download full cv

Dan Perjovschi was born in Sibiu (Romania) in 1961 and lives and works in Bucharest (Romania).
Dan Perjovschi is a visual artist mixing drawing, cartoon and graffiti and commenting on current political, social or cultural issues.
With his long experience gained in the early 1990s in post-Ceausescu Romania as a press artist, Dan Perjovschi brings to this graphic genre a rapid and incisive hand coupled with a dark humour. He has played an active role in the development of the civil society in Romania, through his editorial activity with Revista 22 cultural magazine in Bucharest, and has stimulated exchange between the Romanian and international contemporary artistic scenes.
For the last 10 years or so, he has ceased to work only on paper, freeing himself to use chalk and marker pen on actual buildings of exhibition spaces, drawing with great freedom, even on floors, walls or windows.
His drawings are covered-over or erased at the end of exhibitions, but continue to circulate and are constantly renewed, mirroring the daily flow of information from which they originate. Perjovschi chooses to play with this process of erasure and recreation, of appearance and disappearance, sometimes involving the gallery visitors, who unbeknownst to them walk across art works, or knowingly draw themselves, even drawing over the artist's own drawings.
His recent exhibitions in France include an ongoing retrospective at CCC Tours and a personnal show at Le Magasin in Grenoble.
His work has been presented during solo shows at and Kunsthalle (Basel, Switzerland) in 2007, MoMA (New York), in 2006, Tate Modern (London) in 2005.
He participates at group shows like Fifth Floor at Tate Liverpool and Sydney Biennial in 2008, The Magelanic Cloud at Centre Georges Pompidou Paris or the 52nd Venice Biennial in 2007.
Publications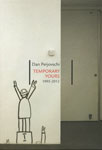 Temporary Yours, 1995-2012
January 2012
Publisher: Idea Design & Print
English
165 x 240 mm
66 pages
hardcover
10 ?
ISBN 978-606-8265-14-8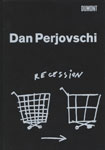 Recession
May 2008
Publisher: Ludwig Forum for Internationale Kunst
English / German
165 x 240 mm
128 pages
hardcover
ISBN 978-8321-9118-4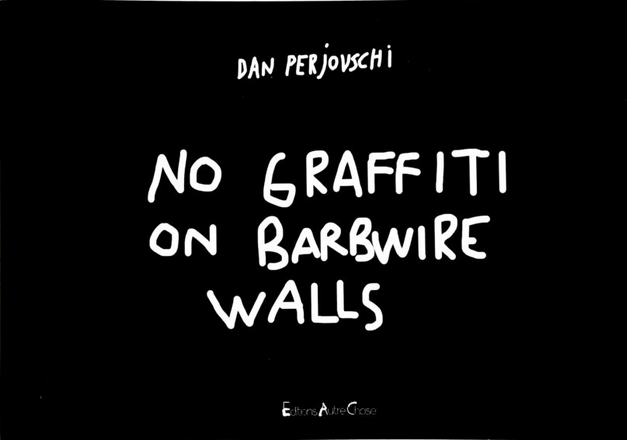 NO GRAFFITI ON BARBWIRE WALLS

Publisher: édtions autrechose 12 €