Michele Ciacciofera
Biography
Click here to download full cv

Born in 1969 in Nuoro (Italy). Lives and works between Paris (France) and Italy.

micheleciacciofera.com

Michele Ciacciofera works with several mediums, from painting to sculpture, including ceramic works and assemblies; through drawing and sound. In an anthropological approach, he explores various themes related to his native lands, Sardinia and Sicily, in the Mediterranean context.

Conceptual artist at heart, he is concerned first and foremost with the subject, narrative and feeling that he wishes to convey, with the materials – drawn from a host of sources – following the concept. He constantly calls upon his background in political science, keen interest in environmentalism, and fixation with individual memory, folding in research, activism, and his own subjective reality to create poetic experiences.

He was awarded the Civitella Ranieri NYC Foundation Visual Arts Fellowship for 2015-16.

Michele Ciacciofera's work has been exhibited at White Box (New York), Casas Riegner (Bogotá), Savy Contemporary (Berlin), MAN Museum(Nuoro), CAFA Museum (Beijing), Summerhall (Edinburgh), Palazzo Montalto (Syracuse), Fondazione Sambuca (Palermo), Light of Creativity (Miami), IMMA Museum (Dublin), Italian Institute of Culture (New York), Aghmat archaeological site/Voice Gallery (Marrakesh). He participed at the last Venice Biennale and Documenta 14 (Athens/Kassel).
Publications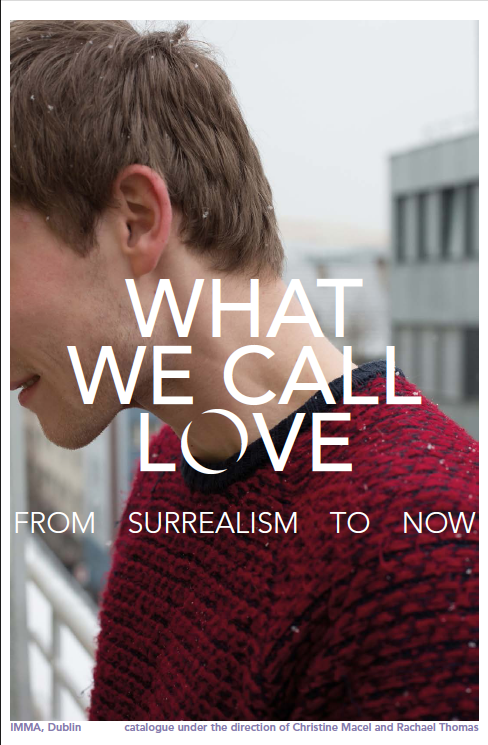 What we call love - from surrealism to now
September 2015
Publisher: Irish Museum of Modern Art, Dublin
ISBN 978-1-909792-10-4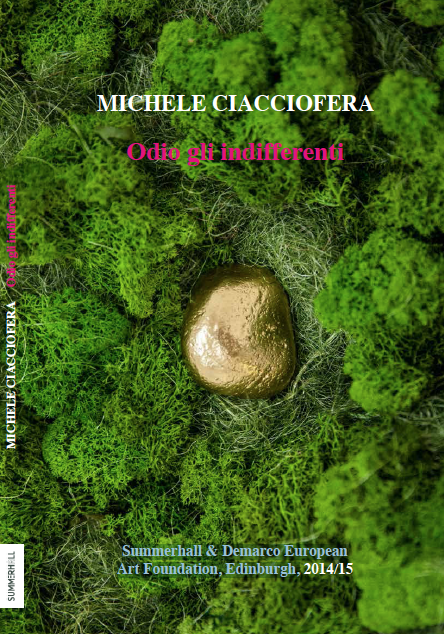 I hate the Indifferent
December 2014
Publisher: Summerhall & Demarco European Art Foundation, Edinburgh