Michael Riedel
Biography
Click here to download full cv

For Michael Riedel, whether an artwork be realized or not, is not what matters. What matters is that it exists. And to exist, the artwork needs to meet an audience. It has to circulate, which happens only through distribution; it must be visible, articles must be written about it, photographs taken and published. It must go through the interpretation of language and be reproduced. The existence of an artwork is therefore dependent on the displacements forced upon it by its distribution. (extract of the last press release)

Born in 1972, Riedel received a Meisterschüler at the Städelschule, Frankfurt, in 2000. His work has been the subject of solo exhibitions worldwide, most recently in 2012 at the Schirn Kunsthalle, Frankfurt. Other important solo shows include the Kunstverein Hamburg (2010); Städel Museum, Frankfurt (2009); Kunstraum Innsbruck, Austria (2007); and Portikus, Frankfurt (2002).

The artist's work has also been shown in major group exhibitions at prominent venues throughout Europe including the Kunsthaus Bregenz, Austria (2011); Galleria Civica d'Arte Moderna e Contemporanea (GAM), Turin (2010); Tate Modern, London (2009); the Lyon Biennale of Contemporary Art (2007); the Moscow Biennale at the Lenin Museum (2005); and the Secession, Vienna (2003). He lives and works in Frankfurt.
Publications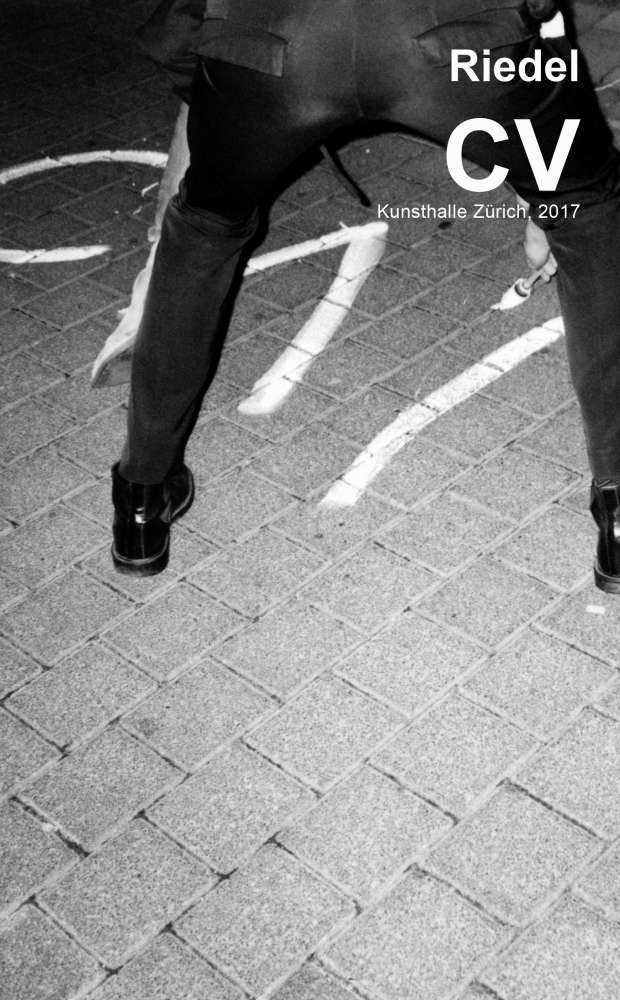 Riedel CV, Kunsthalle Zürich
June 2017
Publisher: Koenig Books Ltd
ISBN 978-3-96098-189-3
Fuchs (Artforum)
May 2017
Publisher: Verlag Walter König
352 p., 26.6 x 26.6 cm
Muster des Kunstsystems [wallpapers]
May 2017
Publisher: Distanz
156 pages, softcover with dust jacket and 19 removable posters
ISBN 978-3-95476-190-6
Seen and Unseen Exhibition [Invitations]
December 2016
Publisher: Verlag Walther König
2 volumes, 496 pages and 480 pages each, edition of 300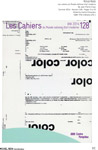 Les Cahiers du Musée national d'art moderne
July 2014
Publisher: Centre Pompidou
ISBN 978-2-84426-678-1 23 €