RaphaŽl Zarka
Biography
Click here to download full cv

Born in Montpellier (France) in 1977.
He lives and works in Paris.

RaphaŽl Zarka is one of a new generation of artists for whom existing cultural forms constitute the raw material for their work. The point of departure for his art, which encompasses photography, video and the written essay, is fundamentally sculptural in the expanded field of a twenty-first century artist. For many years a skateboarder and the author of several books on its history, Zarka's idea of skateboarding, as a kind of re-writing of spaces destined for a particular use, rhymes with his approach to his artistic practice. Similar to the abandoned structures built for past moments of aspiration and endeavor, and the recurrence of forms put to new uses, Zarka's reflections on skateboarding signal ecology of art making of critical and contemporary relevance. For him it's not a question of an absolute reality but rather, what it is, has been or might be depending on the position from which you view it.

Extract from Raphael Zarka Geometry Improved, a text by Suzanne Cotter
†


Personal exhibitions include Le tombeau d'ArchimŤde, Le Grand Cafť (Saint-Nazaire, France), Gibellina, Stroom Den Haag (La Haye, The Netherlands), Gibellina, CAN Neuch'tel (Switzerland) in 2011, PERGOLA, Palais de Tokyo (Paris) in 2010, Geometry Improved, Modern Art Oxford (UK) in 2009. He also participated to group shows such as Apartťs, Musťe d'Art Moderne de la Ville de Paris and Performa 11, New Visual Art Performance Biennial (New York) in 2011. His work has been presented through screenings such as Species of Skateboarding, Tate Modern (London) and Video et AprŤs, Centre Pompidou (Paris) in 2011. His first monography has been published in 2012 by B42 / Galerie Michel Rein.
He awarded the Ricard Prize in 2008.
He's nominated for the Marcel Duchamp Prize in 2013.
†
Publications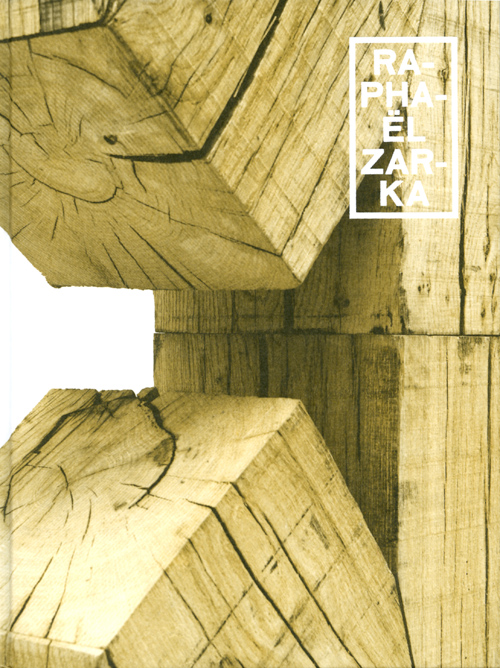 RaphaŽl Zarka
November 2012
Publisher: Editions B42, Galerie Michel Rein
French / English
195 x 260 mm
236 pages
hardcover
30 €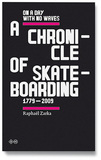 On a day with no waves (a chronicle of skateboarding 1779-2009)
November 2011
publisher: B42
language: French
dimensions: 208 x 130 mm
no. of pages: 46
cover: softcover
13.70 €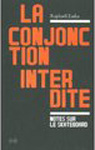 La conjonction interdite
November 2011
publisher: B42
French
208 x 130 mm
46 pages
softcover
8.20 €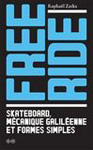 Free Ride, skateboard, mťcanique galilťenne et formes simples
November 2011
publisher: Editions B 42
French
210 x 132 mm
196 pages
soft cover
19.30 €