Sa'dane Afif
Biography
Click here to download full cv

Saâdane Afif's work vibrates with multiple meanings. His sculptures and installations reveal a fascination with music and music culture. They often adopt the forms of microphones, amplifiers, speakers of musical instruments and their decorative finishes. Many of his works include music as an active ingredient. A recurring element in Afif's work is the passing of time. Sometimes this theme is represented through a vanitas trope (particularly the image of a skull), or through the use of clocks, which has developed to be part of his formal vocabulary.

Over the past four years, Afif has adopted an unusual approach to his subject matter. Abandoning the position of the isolated artist, taking sole responsibility for the outcome of his work, Afif practices a form of artistic delegation that creates an extensive network of commissions to artists, writers, designers and musicians. Starting in 2004, he began to invite writers to create lyrics based upon his artworks. These were presented as text on the gallery walls alongside Afif?s original works, in place of the usual didactic institutional labels. He then gave these lyrics to musicians and commissioned them to write music based upon the lyrics. The resulting songs were then presented in the gallery space and subsequently released on CD.

Afif's generous and dialogical approach to the creation and meditation of art explores notions of appropriation, institutional critique, the elimination of the author, and the relationship between the original and the reproduction. As critic Anne Dressen puts it, "Close to post-conceptual postures, Afif goes beyond Kosuth's One and Three chairs, proposing instead of a chair, its representation and its description an artwork, a poetic text and a song" (Flash Art, Dec 2005).
Presse release of the exhibition « Technical Specifications » at Witte de With, 2008

Selected exhibitions include Museum für Moderne Kunst (Frankfurt) 2012, Centre Georges Pompidou 2010, Witte de With 2008, Documenta 12, Tate Modern 2007, Fondation Prince Pierre Monaco 2006,Palais de Tokyo 2005, Moscow Biennal 2005, Lyon Biennal 2005.
In 2013, his work will be presented at IAC (Villeurbanne, France), during the 11th Sharjah Biennial.
Publications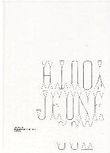 jeunesse / youth / part 1
March 2013
publisher : Isthme Eds
English / French
250 x 180 mm
114 pages
hardcover
sold out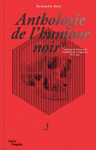 Anthologie de l'humour noir
November 2010
publisher: Centre Pompidou
French / English
240 x 150 mm
50 pages
softcover
24,90€
Sa'dane Afif : Saturne et les remakes
November 2010
publisher: M19 Editions
French
Texts by Michel Gauthier
190 x 125 mm
110 pages
softcover
12€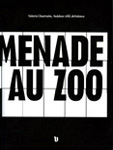 Promenade au zoo
November 2007
publisher: Devalence, Biennale de Lyon
French
210 x 170 mm
181 pages
hardcover
17 €
ISBN 978-2-9530347-0-7

Power Chords
November 2007
publisher : JRP|RINGIER
French / English
Texts by André Cadere and Jörg Heiser
164 pages
213 x 150 mm
sold out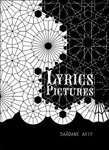 Lyrics Pictures / Texts
November 2005
publisher: Saâdane Afif, Palais de Tokyo
French / English
210 x 155 mm
130 pages
softcover


25 €