Maja Bajevic
Biography
Click here to download full cv

Maja Bajevic was born in 1967 in Sarajevo (ex-Yougoslavia) and became French in November 2003. She lives and works in Paris.
Maja Bajevic (Sarajevo, 1967) bases her work on a poetic and subtle review of historical and social fractures, which involves awareness of the spectator as an agent or audience alike. In her work, she analyses the relationship between violence, power and identity construction, reflects on the impact that political and social conflicts have on daily life and considers the need (as well as the difficulty) to put oneself in another's shoes. These reflections when taken together always entail the active involvement of the viewer. Bajevic began to be internationally known with her project Women at Work (1991-2001), a series of performance pieces that included the participation of five women refugees from the massacre at Srebrenica.

Selected exhibitions include Continuarà at Museo Reina Sofia (Madrid, Spain) in 2011, Import-Export at Kunsthaus Glarus (Switzerland) in 2010, Elles@centrepompidou at Centre George Pompidou (Paris) in 2010, Airs de Paris at Centre Georges Pompidou (Paris) and Documenta 12 (Kassel) in 2007, Home Again at National Gallery of Bosnia & Herzegovina in 2006, Stockholm revisited with a haiku at Moderna Museet (Stockholm, Sweden) in 2005, Step by step at PS1 (New York).
Publications


Maja Bajevic
publisher: Charta
English / Italian
255 x 200 mm
140 pages
softcover
34 €
ISBN 978-88-8158-670-7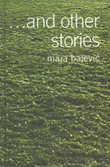 ...and other stories
publisher : Collegium Helveticum of ETH
English
87 pages
185 x 125 mm
hardcover
sold out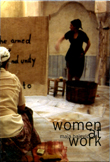 women at work
publisher : National Gallery of Bosnia and Herzegovina
Bosnian / English
105 pages
185 x 125 mm
hardcover
sold out